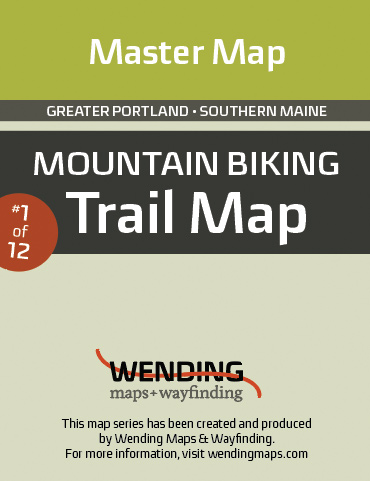 Southern Maine
Shows the relative size and position of the 11 other maps on the southern part of Maine.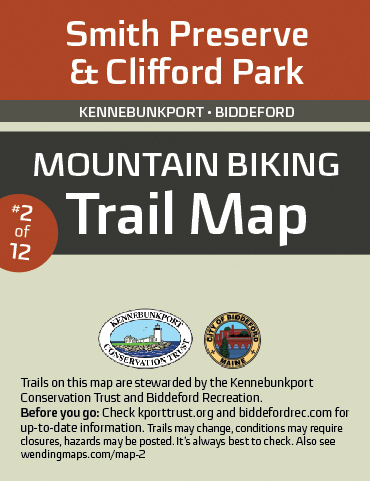 Kennebunkport, Biddeford
Includes: Smith Preserve and Clifford Park.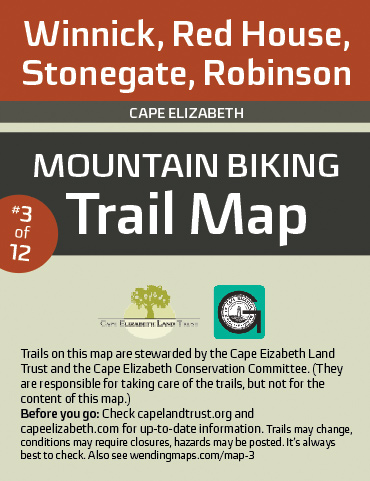 Cape Elizabeth
Includes: Winnick Woods, Canterbury ("Red House") Trails, Stonegate, Robinson Woods, Gull Crest, Town Farm, and Cross Hill.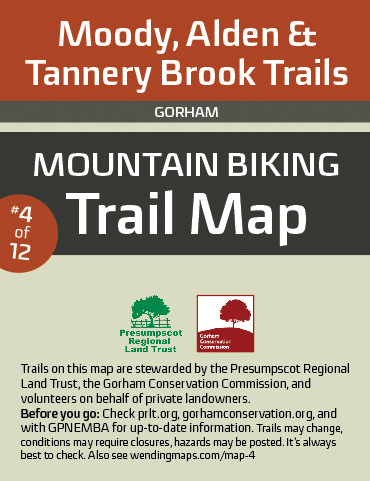 Gorham
Includes: Weeks, Frazier Preserve, Tannery Brook and trails on private land.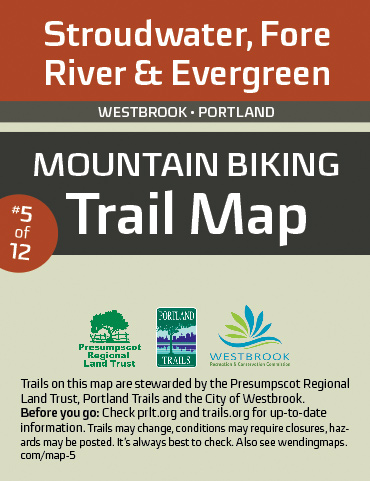 Westbrook, Portland
Includes: Westbrook City Forest ("Congin"), Fore River Sanctuary, Evergreen Cemetery, Baxter Woods, Capisic Pond Park, and Stroudwater Trail.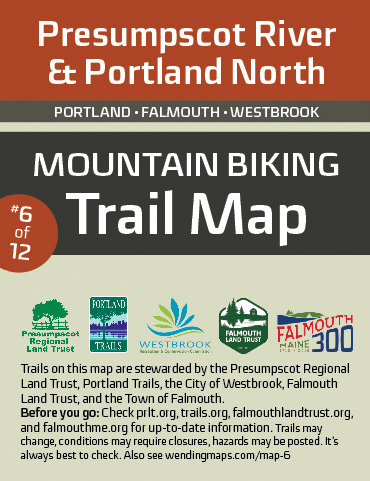 Portland, Falmouth, Westbrook
Includes: Presumpscot River Preserve, Riverton Trolley Park, University Park, Virginia Woods, Ocean Ave Recreationi Area, and Oat Nuts Park.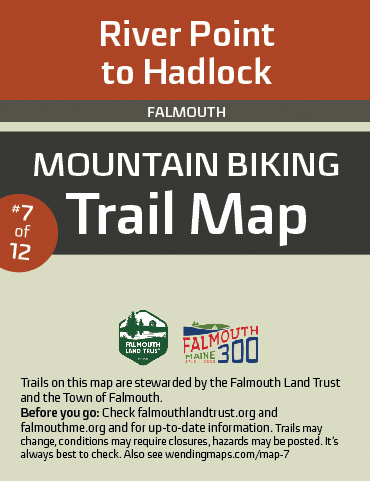 Falmouth
Includes: River Point Conservation Area, McCann Preserve, Falmouth Community Park, Falmouth Town Forest, and Hadlock Community Forest.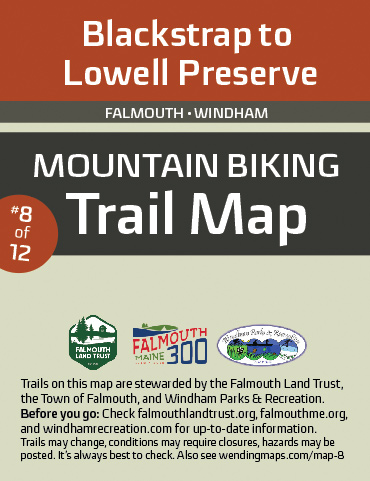 Falmouth, Windham
Includes: Blackstrap Hill Community Forest and Preserve, North Falmouth Community Forest, Lowell Preserve, and Suckfish Brook Conservation Area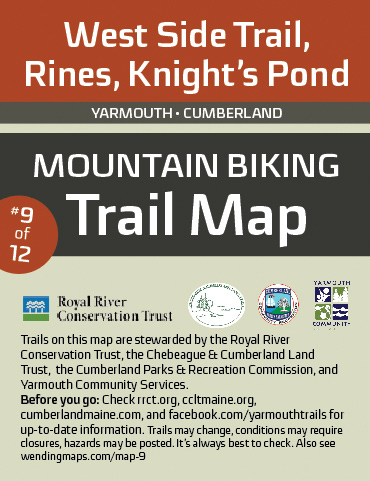 Yarmouth, Cumberland
Includes: West Side Trail, Twin Brook Recreation Area, Rines Forest and Knight's Pond Preserve.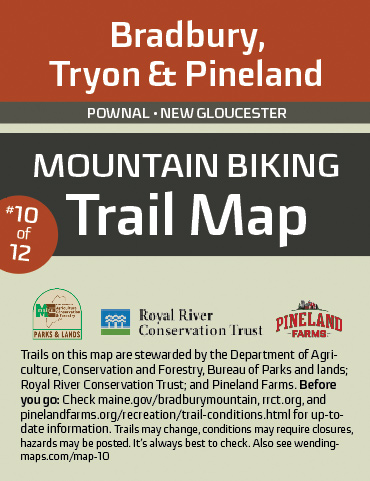 Pownal, New Gloucester
Includes: Bradbury Mountain State Park, Tryon Mountain, Bradbury-Pineland Connector, Pineland Public Reserve Lands, and Pineland Farms.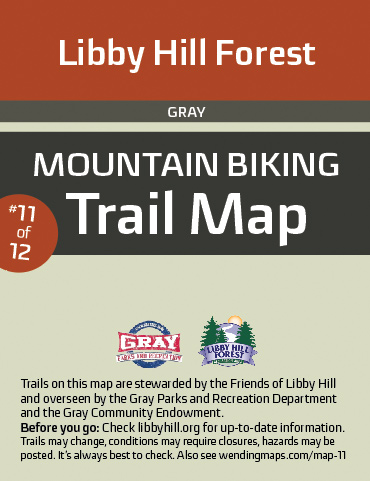 Gray
Includes Libby Hill Forest.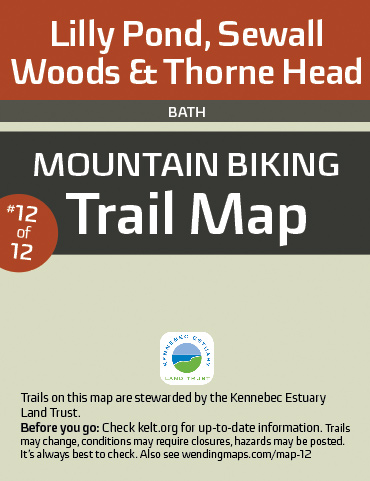 Bath
Includes: Lilly Pond Community Forest, Whiskeag Trail, Sewall Woods, and Thorne Head Preserve.